BRINGING THE LIGHT TO HARDAP!
OLUSHENO'S MARIENTAL OUTREACH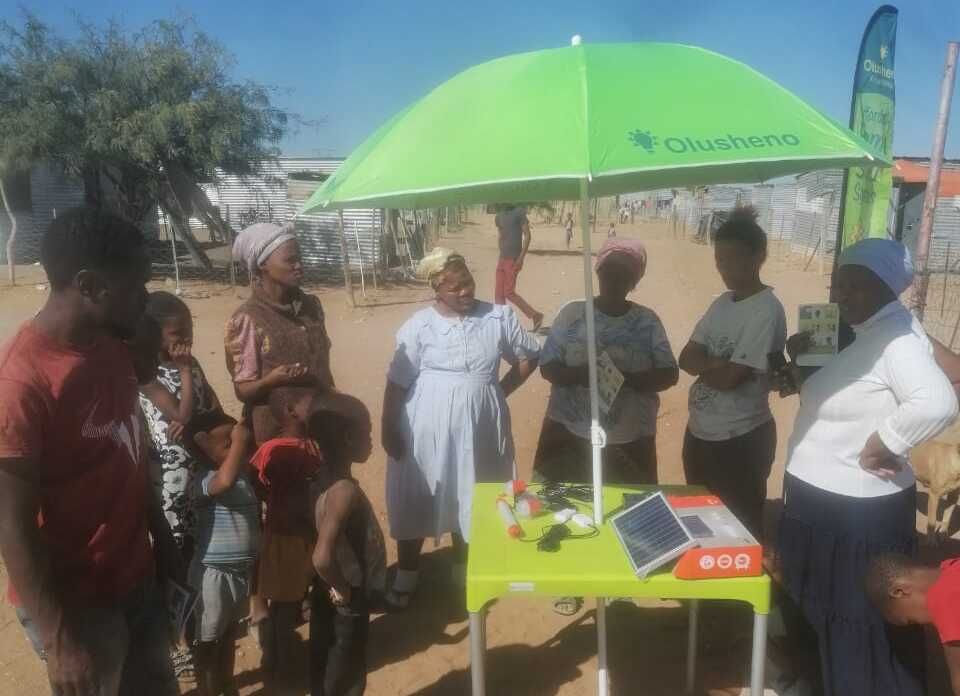 For All To See...
Do you find yourself with limited or no electrical access in the town of Mariental?
Don't worry, we've got you covered.
Olusheno has been providing home solar systems for over 6 years. Now we seek to change more lives as we'll be visiting Mariental today.
We will have trained agents doing door-to-door sales, as well as fixed locations where you can reach us. Come and see all that Olusheno has to offer, from small solar systems that suit your daily lighting needs to solar systems that you can enjoy with the whole family such as the X500.
Olusheno is more than a provider of clean sustainable energy. We provide employment opportunities as well. That is why we'll have some of our seasoned leaders signing up new agents. 
We encourage you to sign up as an agent of Olusheno, and play your part in bringing light to Namibia one household at a time.
That's light all night in your house and new opportunities in your hands.
We will be setting up shop behind Donga(close to the power station).
For more information and directions contact our dedicated team: 0857025680-Andreas / 0816823662-Hendrick
OR reach out to the Olusheno call center team: 0819970000 (Toll-free) / 0811445900 / 0811660333 / 0811694729
We hope to see you there!!
💡 Olusheno. It's light all night💡