Replaying The Hits With TSE Beatricia
Teaching old dogs, new tricks...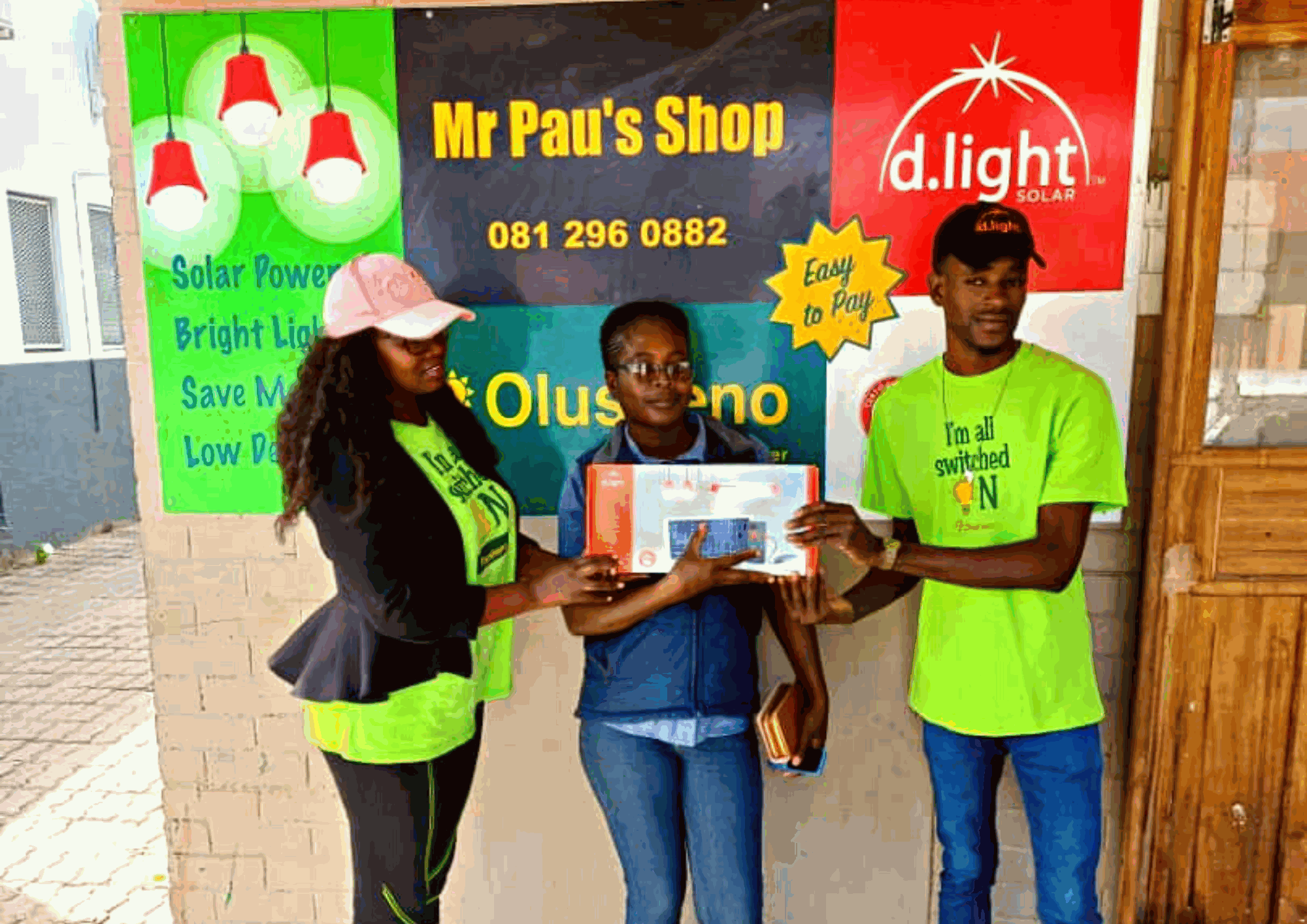 TSE BEATRICIA(FAR  LEFT), SHOP OWNER Ms Paulina(center) with a dedicated sales agent.
Yet again Olusheno has proven to be more than a business. With over hundreds of branches signed under us, it can be challenging to keep track of them all. This is where our company principles come into play.
We do not believe in leaving any stone unturned and we make sure that our ''partners''/''clients'' know that we value and care for their growth.
This is why one of our dedicated, long-term, Territory Sales Executives (TSE), Mrs. Uapingene took to the Okunene Region to make sure that our branches were stocked and ready to serve their respective communities. It was a fun-filled day indeed as old friends met and caught each other up on all the new and improved ways to spread the word about Olusheno.
Here at Olusheno we always try our level best to come up with new and inventive ways for our retailers to inform their communities about our product offers. As we believe that there's always room for improvement. The owner of Mr Pau's Shop, Ndeshitiwa Paulina. One of the retailers that TSE Beatricia visited on her journey, was thrilled to see her again and catch her up on the lastest developments in Outjo. 
In addition to providing new stock, she also hosted what we call ''solar parties'', to raise awareness about the importance of obtaining a home solar system. Not only is it a safer alternative form of electricity, but it also helps with cutting costs in an economy that has become more challenging to keep up with for the lower-working class.
The aim is for everyone to have a place in a future where each community can thrive economically.
Keep a close eye on our social media pages and our website to find out more about how you can not only become a client with us. But also how you can partner with us to spread the joy of d.light.
For more information contact our dedicated call center team:
0819970000 (Toll-free) / 081 162 1091 / 081 145 4476 / 081 169 4729 / 081 145 5708
💡Olusheno. It's light all night💡