The New Year Has Arrived!
Welcome to the new age of solar energy...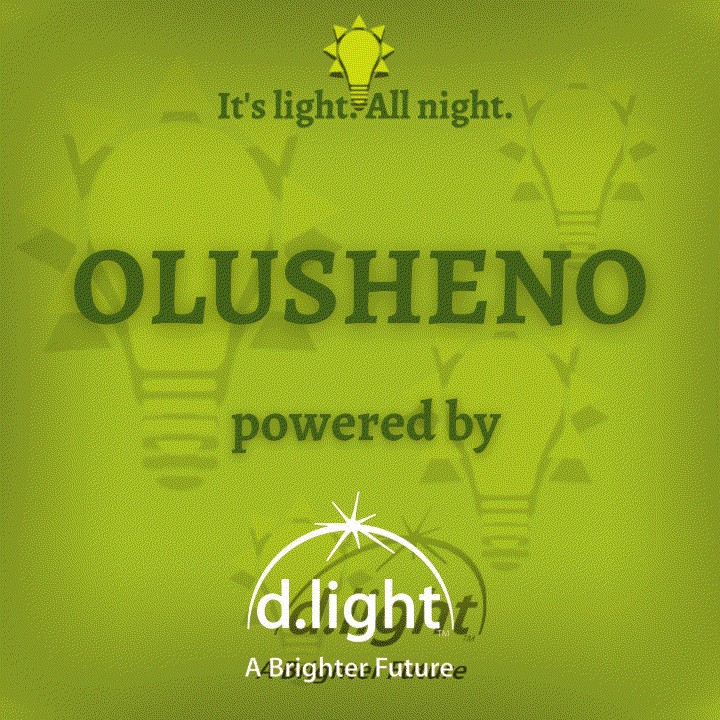 We're ready for the new year. Are you?
2023 comes with a particular promise and a sense of hope for the future. You can feel the shift in the atmosphere when you walk around. Everyone's focused on making this year count. The jobless are actively searching for work and the employed are actively improving their skills with further studies. It seems as though the unspoken theme of the year is ''no man left behind''.

As we step into yet another year we at Olusheno would like to encourage you to prioritise yourself and your family this year even more. If you're living without electricity and are struggling to find a reliable source of energy. Look no further because we're all about providing efficient solar energy to rural communities. Our d.light product is widely recognised across Africa and its brand grows larger as the demand for efficient solar energy rises. We're changing tens of thousands of lives by providing them with affordable solar systems. Many of our existing clients have cited the significance of the d.light product in their lives. With our product, our clients have been able to enjoy the comfort of having lights in their houses and being able to charge their cell phones with ease. For the clients who opted for the best, we have to offer, life couldn't be less stressful. These clients have had the pleasure of enjoying the X500 solar system. Which allows the user to connect a decoder to the system. It comes with a 22-inch HD solar TV, has four lighting ports and charges three cell phones simultaneously! Not to mention the farmer's favourite tool, the T-200 torch. This torch comes with a smaller panel and has cell phone charging capabilities as well! Perfect for late-night strolls or hunts depending on what the occasion is. And when the stroll gets a little tedious the SR20 radio can keep you company. Covering most of our country's local stations, there'll always be a tune to jam to or news to be shared to keep you entertained and updated with current affairs. 
If our product is what you've been missing then be sure to stop by any of our three offices located in Windhoek, Ondangwa and Gobabis respectively. Make the decision to move out of the dark into the light with d.light! We're all about growth so if you follow us on our social media you might be in for even more surprises in the distant future as we look towards improving our products and services for optimal customer satisfaction.


Facebook: https://www.facebook.com/olusheno/
Instagram: https://www.instagram.com/olushenosalesdistributions/
Twitter: https://twitter.com/olusheno
Official website: https://olusheno.com
For more information contact our dedicated call centre team:
Windhoek office:
081 997 00 00
Ondangwa office:
081 144 59 00
Gobabis office:
 081 162 10 91
💡It's light. All night.💡