Tuyakula is switched on!!
The sun shines brighter with d.light...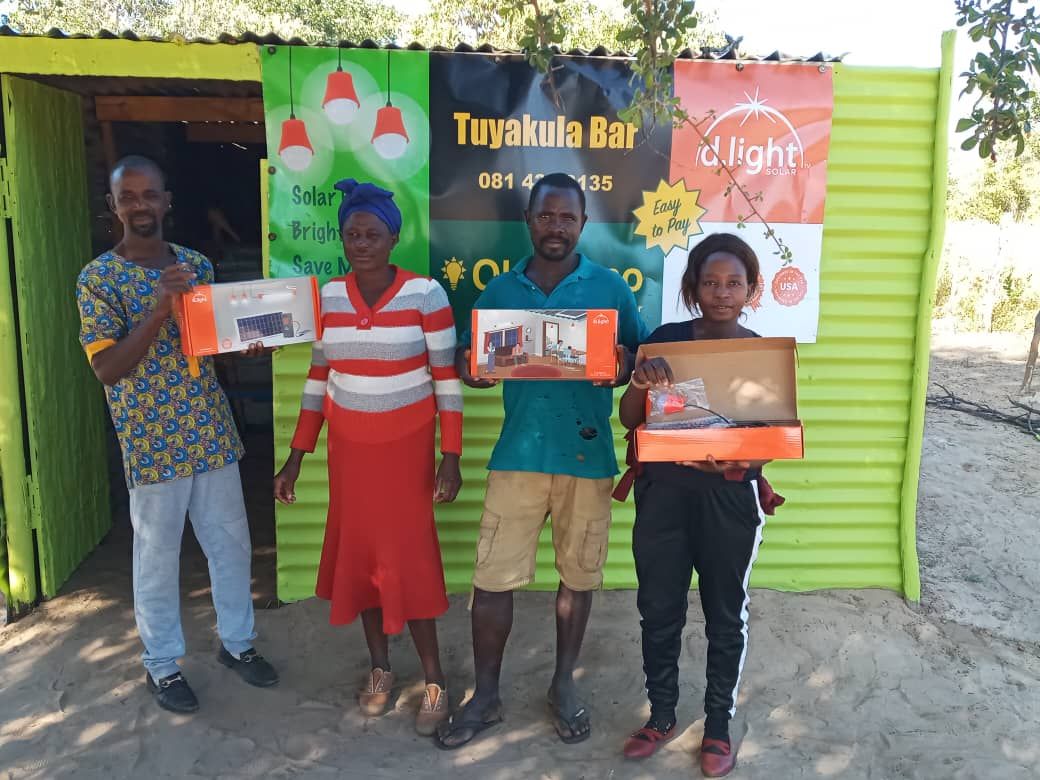 Exciting times for Omenna residents


Our mission at Olusheno is to expand across the Namibian nation. And now we're taking it a step further by expanding to the ''unreachable'' parts of our beautiful nation.
If you live or have family in the Oshikoto region. Then be sure to visit Tuyakula Bar situated in Omenna village. That joined the Olusheno team on the 5th of May, 2022, Tuyakula Bar is a local business that provides the Omenna community with their daily needs such as food, refreshments, cleaning material and so much more.
Tuyakula Bar is also providing the Olusheno d.light product that has actively changed the lives of Omenna residents. Over the lack of electrical resources, Omenna residents have to rely on candles and lamps for their lighting needs. However, since Olusheno partnered with Tuyakula, the same residents have seen the huge difference Olusheno has made in their lives.
Our affordable home solar systems are proof that you do not need to stay in the dark, regardless of where you stay. So when you find yourself in the Oshikoto region give Ms. Tuyakula a call @081 438 3135.
Remember to stay tuned to our website blogs to find out more about all our outlet partners. Where you can find affordable access to solar that will carry you safely through the night.
For more information and directions contact our Olusheno call center team:
 0819970000 (Toll-free) / 0811445900 / 0811660333 / 0811694729 / 0811621091 / 0811445900
  We hope to see you there!!
💡 Olusheno. It's light all night💡